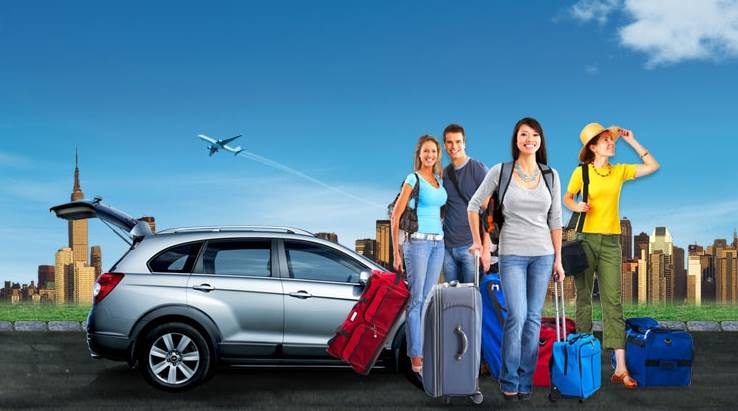 Recommendations for tourists
Relaxation and recreation are basic reasons for tourism. However, every trip is associated with certain health risks of which many can be avoided or significantly reduced if we are prepared and if we behave in appropriate manner during our vacation.
Before going to a longer journey, you should get informed about all details and all potential risks of such journey and in accordance with this information implement preventive protection measures.
Recommendations to all who are getting ready for a vacation are the following:
On the road
• Start your trip (drive) after a good night sleep.
• If you travel by car, avoid traffic jams and before you start your trip get informed about the situation on the road.
• Adjust speed to the conditions on the road and respect speed limits.
• Drive in appropriate footwear, do not use mobile phones, alcohol or carbonated drinks while driving.
• If you travel with small children, plan everything well in advance.
• Prepare enough food and water for children and moderately use air-conditioning in the car.
• If you have a chronic disease, pay special attention.
• Find out well in advance about the quality and availability of local health care services in the place where you are going to spend your vacation.
On the sea
• Sunbathing from 10.00h – 17.00h is not recommended.
• Sunbathing in the morning until 10.00h and in the afternoon from 17.00h is recommended with the use of protective sun creams particularly for children.
• Do not swim out of the marked swimming zones and do not leave them on the floating recreational vessels.
• Do not expose yourself to dangers while swimming or diving.
• If you feel tiredness during sunbathing, exhaustion, headache, vomiting or high temperature go immediately to the lifeguard on the beach and to the closest health care facility.
In nature
• Get informed in all details about the place where you are going to stay in nature and check in advance weather forecast.
• Use marked paths and roads to get to the location and wear adequate footwear and clothes.
• Prepare adequate quantities of water.
• Take mobile phones with fully charged batteries and lamps and spare lamp batteries.
• Take children to the nature trips only when you plan such trips in details.
• During your stay in nature do not light fire and do not throw cigarette butts or inflammable objects.
Useful contacts
• Rescue service 123
• Police 122
• Emergency 124
• Call centre of the Health Care Station Podgorica 19816
• Call centre of AMSCG (Auto-Moto Association of Montenegro) 19807